for more information about speaking engagements, media appearances, and special guest speaking appearances at colleges and universities.
JT Tran and his dedicated elite staff have been featured on TV with NBC, ABC, SBTN, CPRTV and other media: New York Magazine, AsianWeek, D Magazine, HerCampus, Nguoi Viet, LA Weekly and at such Ivy League institutions like Harvard University, Yale University, Columbia University, and the University of Chicago.
Here you'll find his current media kit, recent press releases, excerpts from select publications and other multimedia resources.
For more information, booking or to schedule an interview, please call: (888) 689-GAME (4263) or email your inquiry to media@abcofattraction.com.
To download some of our content, Adobe Reader is required.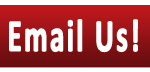 JT Tran
Founder and CEO
(888) 689-GAME(4263)
7083 Hollywood Blvd, Floor 5
Los Angeles, CA 90028